Shinrin Yoku CPD Basic Training Course
Course places are limited, so pre-booking is essential.
£180 per person  |  Fees include CPD certificate, course booklet, refreshments and maybe cake!
Day one:  9:30am – 4:45pm  |  Day two:  9:00am – 4:00pm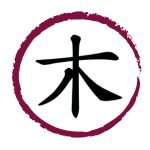 Click below to book your place on our Shinrin Yoku 2-day CPD training course (no Paypal account necessary)
Once you have made your payment please check your email/junk box for confirmation. 
Course and accomodation information will be sent to the email address you provide to Paypal.
Payments can also be made through BACS – Please contact us for details.
Shinrin Yoku Advanced training courses 2019
These courses are available to those who have undertaken the Shinrin Yoku Basic training course through Nature and Therapy UK. Advanced courses are residentially based in camping fields adjacent to the woods. The price includes camping fees and all food for the weekend. Further details available on booking.
Course fees £240.00
Payment
Please make payment in advance via PayPal. Payments can also be made through BACS. Please contact the office for details: info@natureandtherapy.co.uk
For those with limited funds we are also open to discussions of other ways of paying/exchange please call us to discuss this before booking.
Conditions
Shinrin Yoku is an extremely gentle form of exercise, requiring a moderate level of fitness, in forest or woodland settings. Participants are advised that we will travel about 2-3miles each day over uneven ground, and to arrive with correct footwear, and appropriate clothing (and water) for the time of year. If in doubt, please check with Stefan.
ANY MOBILITY OR HEALTH ISSUES MUST BE NOTIFIED IN ADVANCE, AND WE RESERVE THE RIGHT TO TURN PEOPLE AWAY IF THEY HAVE NOT DISCLOSED ANY MOBILITY PROBLEMS BEFORE THE COURSE.
In the event of extreme weather conditions, a decision will be taken based on Met Office advice, and either a full refund will be offered, or an alternative date will be offered.
If a person chooses not to attend a live course citing weather reasons, no refund will be offered.
Cancellation policy
A full refund of course fees, less £30 admin fee will be given if cancellation is 30 days or more before the start of course.
A 50 % refund, less £30 admin fee will be given if cancellation is  14- 30 days, No refund if cancelled less than 14 days, before the start of course. To transfer to a later course will incur a £30 admin fee.

For any further information contact Stefan  |  Tel: (+44) 01364 652162  |  stefan@natureandtherapy.co.uk