Shinrin Yoku Basic 2 Day CPD
Practitioner Training Course
Learn how to think like a forest
Enhance your understanding & relationship with nature.
Develop your Leadership skills,
Enhance your  innate abilities to attune to Nature  
Gain an Internationally accredited CPD qualification.
Venue  South Devon and Dartmoor woods.
Course sizes are kept small, so pre-booking is essential to secure your place.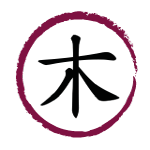 This Internationally Certificated course is for:
Professional Individuals and organisations with an interest in exploring the healing properties of the Forest, and the exciting new science of Shinrin Yoku. Please contact Stefan to check whether this course is suitable for your needs.
This course is for those who wish to enhance their own understanding and relationship with Nature, and the incredible healing benefits of the natural environment.  It is also for those who wish to guide others in the woods, and help people to discover their own connection, and meaning in Nature.
Assessment is by delivery of a short guided walk within the training parameters, with tutor and peer feedback.
Course Content:
The course is divided into modules that overlap covering –
History,
Science and Research
Philosophy and Ethics – Shinto, Tao, Christian, Pagan.
Language and Poetry
Leadership in Nature
Risk assessment
Therapeutic benefits of Nature, and limitations
Psychology of Nature Immersion
Our Spiritual selves and Nature
Reciprocity and completing circles
Tree lore and tree attunement.
Sensory attunement exercises
Insurance, permissions, First Aid
Site selection and walk planning
Tree Essentail Oils, benefits of Spa treatments
Practicalities:
Each day we will
visit 2 contrasting areas of woodland,
engage with sensory exercises, &
experiential practices, which we will then unpack and learn how to – 
evoke the magic of Nature,
help others to rediscover their connection to inner and outer selves,
develop our own personal style of leadership
lead a short section of a walk
Tea ceremony
Q & A time
Lunch by the River
Walking in the woods ( barefoot optional)
cover a range of themes relating to group management, and how to construct a great Shinrin Yoku walk in your area.
As a Psychotherapist, Stefan finds the 3 way triad working with Nature
so much more effective and dynamic at release, change and deep realisation,
and is  offering individual  Shinrin Yoku and Nature Therapy  sessions outdoors
Feel the presence of 
Nature 
as a powerful 
healer.
In locations all over South Devon from the woods, the open moor or  by beautiful 
Devon coastline. Please contact Stefan to discuss details, prices and meeting.
Escape the confinement of your office, join us in the immersion of the Forest.
Experience nature's ability to de-stress.
We offer bespoke, deep, calming, insightful and fun away days for groups and teams
Embrace the unknown
Learn more about yourself
Bring life into sharp focus, learn about where your edge is,
where your heart beats, and how to connect with that
'wild and dangerously free' self that John O'Donnahue alludes to.
Stefan is a qualified Life Coach and loves the metaphors that
Nature throws up in this growth process.
Please contact Stefan for prices and further details
Contact Stefan on
01364 652162
for more details on any of
these courses or services.