Alan has worked with nature his whole life. From his early 20s he realised that being in nature is incredably restoratative. He continued his interest in ecotherapy into his day job managing nature reserves by leading mindfulness walks for various target groups, including carers and those with dementia, to reduce their stress.
The practice and study of forest bathing and meditation have helped him to continue to develop. By setting up South Staffordshire Nature Therapy he has lead regular sessions for the public both independently and by commission since 2018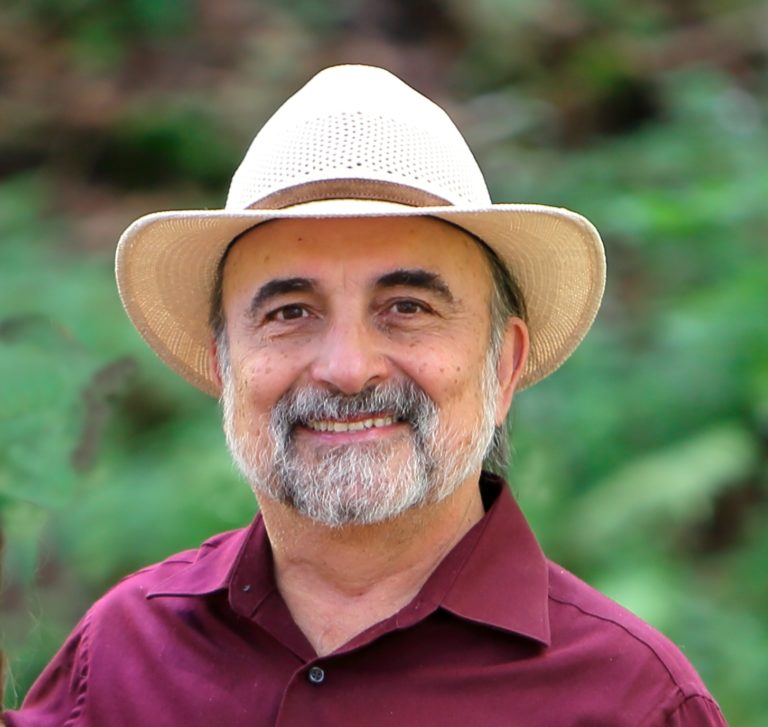 Carlos comes from many places. Italian genes, born in Argentina, Canadian by choice and now living in Bavaria. No matter where he has lived, nature has always been a pivotal part of his life. Growing up in a vineyard, part of his family farming business in Argentina, he always spent most of his free time outdoors, among, and often on, trees.

Forests have always been his passion and fortunately he's had the chance to "mingle" with a very diverse range of trees, like ancient eucalyptus specimens in his childhood in Argentina; maple, birch, oak and a extensive selection of conifers during his life in Canada and now, the European families of beech, chestnut, linden together with spruce and fir in his new life in Bavaria. His instinctive attraction to trees was then strengthened by learning about the Japanese practice of Shinrin-Yoku or Forest Bathing.

He studied Shinrin-Yoku techniques in England, Germany and Japan. He developed a Forest Therapy program influenced by his mentor Dr. Yoshifumi Miyazaki and his 30 plus years of research showing the overwhelming evidence on body and mental health benefits of "Forest Therapy" (Dr. Miyazaki coined this term himself back in 2003).
Carlos co-founded Universe Mindfulness with his wife Emma, with the idea of offering wellness escapes throughout Europe with the main theme of Mindfulness in Nature, guiding participants to become reacquainted with nature and to reconnect with it in a deeper and more healing manner than ever before.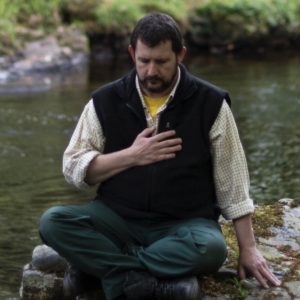 Craig will begin his mentoring experience soon…
Craig found his way to Nature and Therapy while trying to book onto a Buddhist Silent retreat on Dartmoor, upto that point he had not heard of Shinrin Yoku. He immediately knew it was where he needed to be heading… and here he is.
His formative years were living in the New Forest on the Hampshire, Dorset border, spending many days in woodland and on heathland, later practicing wood craft skills and forays into meditation and spirituality.
He was originally a scientific civil servant with what was the Ministry of Agriculture, Fisheries and Food. Medically retired in his early thirties and spent 16 years unable to work due to chronic mental and physical health problems and so has a personal insight into both.
Craig's recovery and return to a more normal life was facilitated by a deepening nature and healing focused spirituality, becoming a Reiki Master and a volunteer ambulance service community first responder, all giving him a much improved self worth and some improved confidence, these had taken a massive hit due to chronic illness.
Craig has also been working as a support worker and enabler, mostly within dementia and mental health firstly employed and now self employed. Giving him the flexibility to continue therapy practice.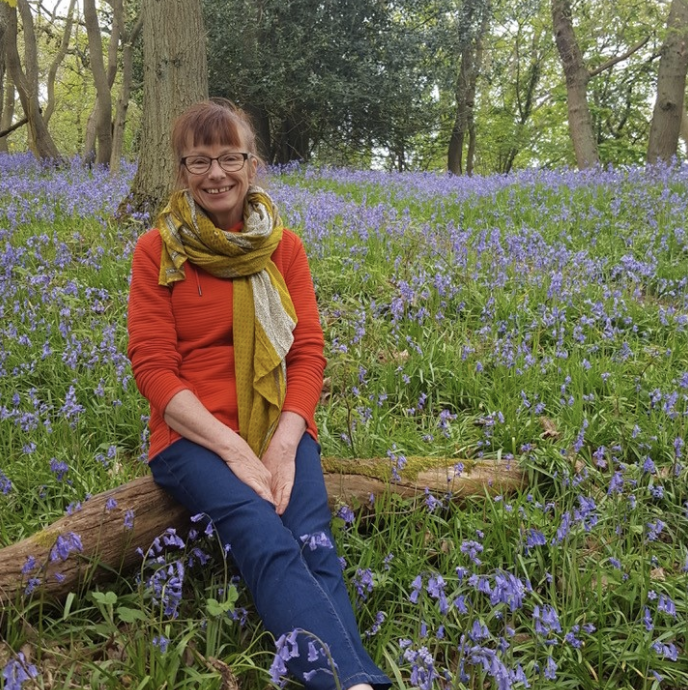 I grew up in the Yorkshire Dales, and spent my childhood playing out in the fields and woods.  That delight of being on my knees exploring a little stream, the cobwebs at the base of a tree, or an animal track, has stayed with me all my life.
I travelled a lot in my 20s, and of all the jobs and places, 2 experiences stood out for me.  Firstly a year spent in Japan where I learnt to appreciate a different sensitivity to nature and beauty.  And secondly, working as a Educational Ranger in Yorkshire, taking city kids out into nature, and giving them the chance to explore it and learn to love it.
After spending many years as full-time Mum, I returned to my original training as therapist, and opened a practice as a holistic therapist in the Bowen Technique.  I work alongside my clients to help them overcome their physical ailments, and proactively focus on their well being.
When I read about Shinrin Yoku years ago, I gasped, as it brings together these various threads, my greatest loves.
Since taking the first course with Stefan, I have been exploring Forest Bathing in several ways – to see where it will fit into my life.  I use it one-to-one, with some carefully selected clients, in conjunction with my therapy, as a healing practice.  I have been leading courses of 4 weekly sessions, in partnership with a colleague who offers Mindfulness in Nature, and a countryside trust.  And finally I have a Youtube channel where I explore and share my reflections on nature connection ( https://www.youtube.com/channel/UCfYUrMf65IPmbEojv7ENidA?view_as=public )
I have plans to build a website this spring, to sound out the possibility of offering Forest Bathing experiences commercially, and see where that leads me.
I love Forest Bathing, not least because it means so much to me personally, and my daily walk has helped me tremendously in times of difficulty.  I love to share that with anyone who is open to it.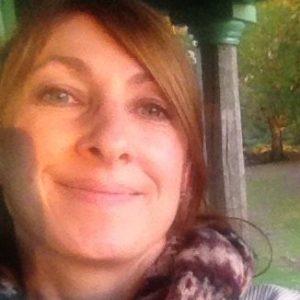 Janey is an experienced Forest Bathing practitioner and having established the Brighton and Hove Forest Bathers group last year she is now working in conjunction with various woodland management agencies to provide monthly group and one 2 one forest bathing sessions in the ancient woodlands and forests of Sussex and Surrey.  Janey has also been working with the stunning High Beeches Woodland and Water Gardens in West Sussex to provide forest bathing sessions throughout the changing seasons of their 25 acre gardens.
Janey is also a project coordinator for a walking charity and works with schools, colleges, universities and workplaces across West Sussex to improve the mental and physical health of workplace staff and students (as well as reducing local air pollution and traffic congestion)  – delivering events and programmes that encourage people to get out and walk for more of their everyday journeys. She recently wrote and co-delivered a Defra funded student-led anti-idling campaign for primary school students to take action to help improve the quality of the air they breathe on their walk to school.
Janey lives in Brighton and is passionate about sharing her love of forest bathing with others a well as walking in her favourite forests and woodlands and spending as much time as possible out in nature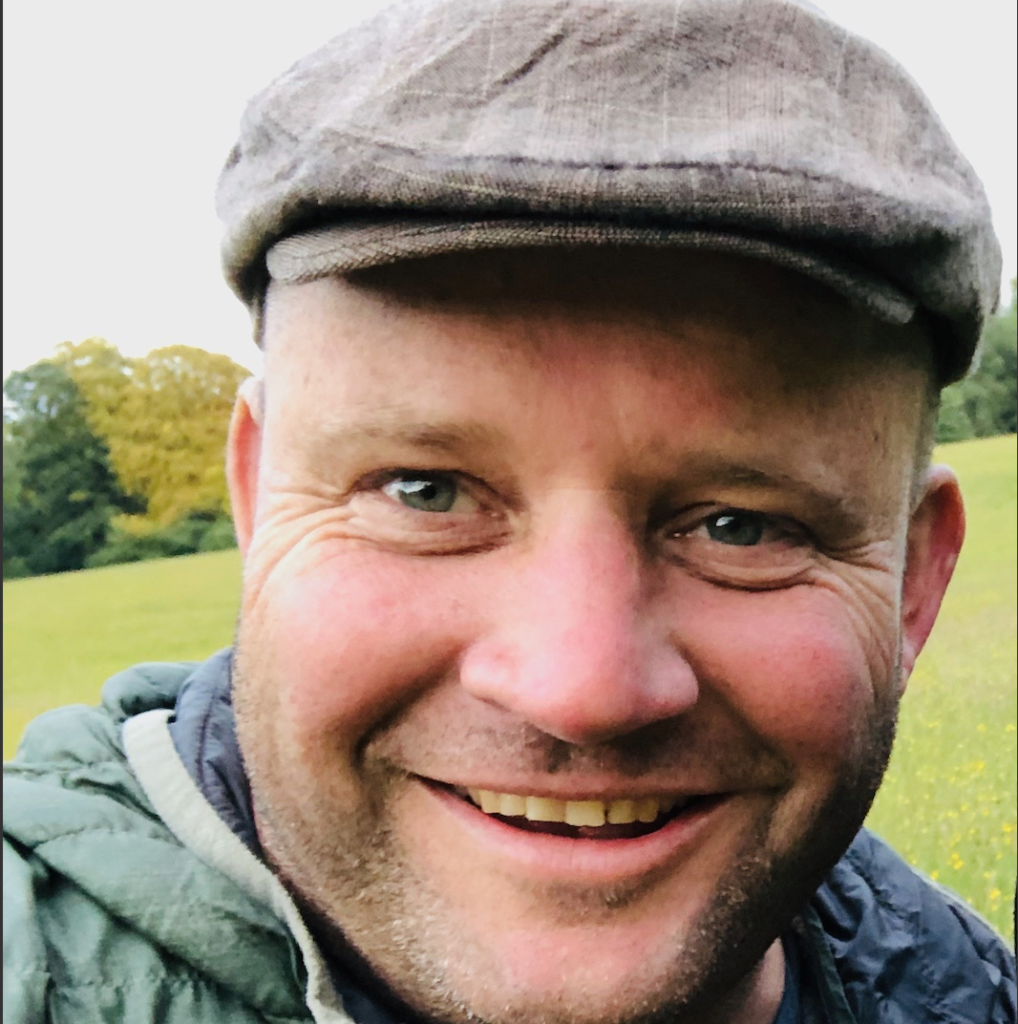 I live in the middle of West Sussex near Ardingly as a gate keeper to a beautiful nature reserve and reservoir. I practice and guide forest bathing and nature therapy for different groups, charities and with some National Trust properties and Wakehurst Place / Kew Gardens and enjoy mentoring and supporting other guides.
I am a transformational coach, ICF certified and trained with Animas and I enjoy coaching my clients outdoors in nature. I also lead natural mindfulness walks and eco therapy nature and wellbeing retreats.
I have just completed a year long Ecotherapy 10 Directions training with Tariki Trust and facilitiating and guiding with Sacred Earth, Way of Nature and The Visionairies, involved with nature quests and rights of passages programs for adult and school groups.
I enjoy volunteering with nature connection programs in Sussex working with challenged young people on youth nature mentoring programs and adults suffering with mental health, anxiety and depression.

I have a deep passion for the protection of our wild places and our relationship with the natural world and it's therapeutic and health benefit for us all. I am passionate about walking , wild swimming, creating wild art inspired by nature, drawing in nature, poetry, landscape photography and volunteering on community conservation projects.
My heart lies at Ardingly Reservoir Nature Reserve where I love to wander in all the seasons.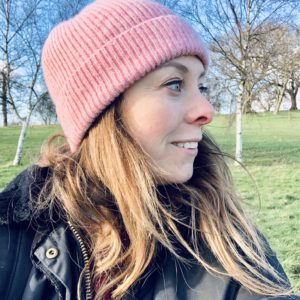 Katie is a London based Shinrin-Yoku Practitioner, Guide and Mentor, Forest School Leader, Creator, Speaker and the Founder and Director of Forest & Family, a nature connection social enterprise promoting the links between nature, health and happiness and empowering children and families to spend more time outdoors. She also runs Forest Bathing London, an organisation dedicated to making the practice of Shinrin-Yoku more widely understood, supported and practiced amongst Londoners.
Katie has extensive experience designing and delivering nature connection programmes, events, talks and services for a wide range of stakeholders and organisations. She is a passionate innovator and entrepreneur and a firm believer that 'we do not care about the things we do not know'. Katie holds an MSc in Poverty Reduction and Development Management and has previously held senior and strategic roles at several UK universities, and an early career in international development.
She is also co-founder of Rekindle Clothes a preloved children's clothes business and the yoga/wellbeing retreat Samyama Fitness.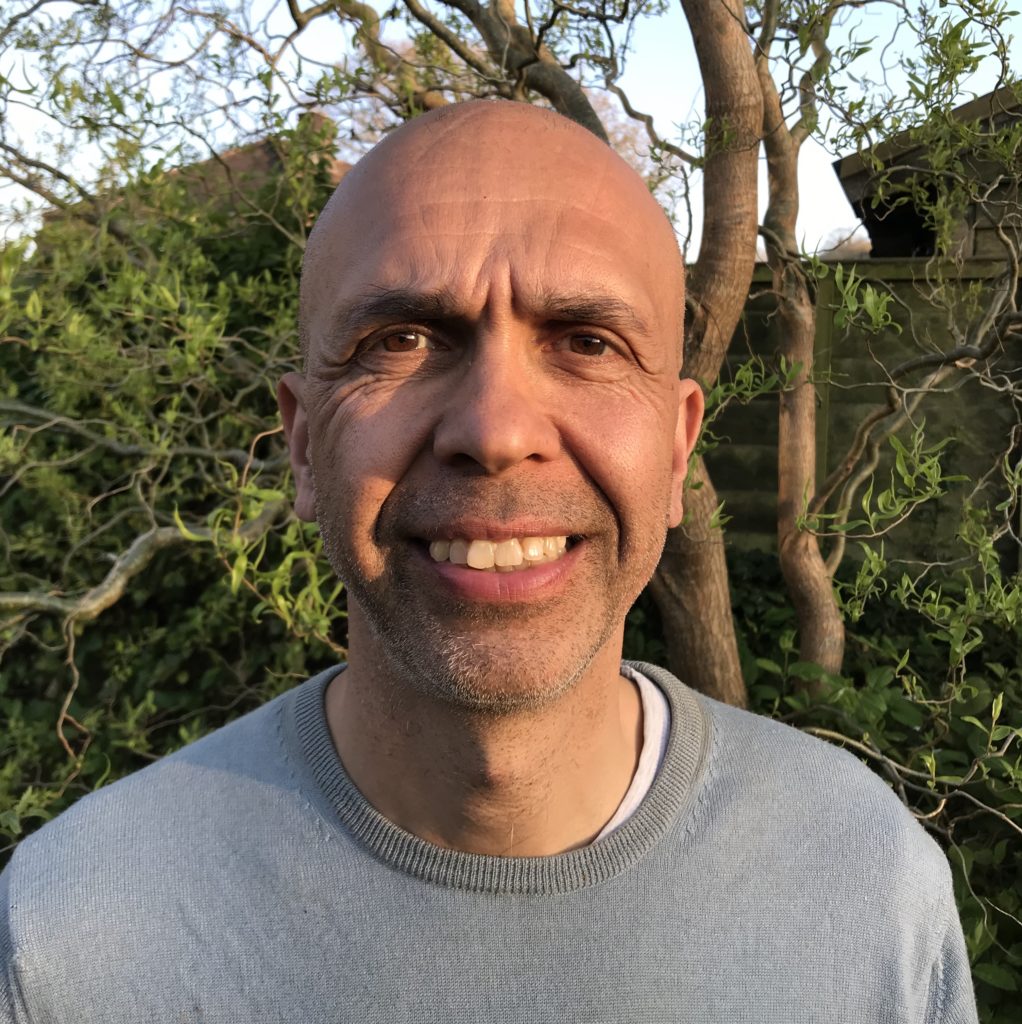 My background is in the visual arts and I describe my artistic practice as being with trees and making with wood.
For the last 10 years I've been drawn deeper and deeper into relationship with trees. Exploring the ages old partnership between humans, trees and woods that our forebears understood well but which we have forgotten.
Most recently working with local schools to offer children the opportunity to nurture self-love, to create knowledge, to develop a deeper understanding and connection to the natural world and foster an ability to see themselves as custodians and guardians of planet earth.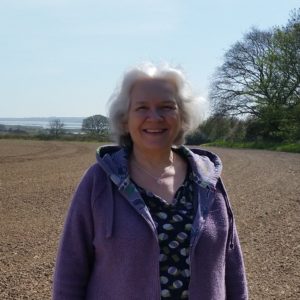 Sonya developed a love of nature from an early age and has fond memories of long summers with her grandmother in the countryside and of their beautiful walks together where her grandmother introduced her to the wildflowers, butterflies and trees, taking such joy in sharing this with her.
Sonya was originally a history teacher but after a few twists and turns in her career is now following a path which she feels is truly heart-felt. As well as working part time in end of life care, Sonya is a shamanic practitioner and holistic therapist and is passionate about working with people in a spiritual and nature centred way to support them in discovering their true selves and finding the healing within.
Sonya has recently completed courses in herbal medicine and ethnobotany and along with Shinrin Yuko she also offers herb walks to explore local plants and their ethnobotanical uses and folklore. Sonya has a great love and enthusiasm for connecting with nature, the healing power of plants and their wisdom.