"This is not just a training course in forest bathing, it is a path deeper into the woods, a journey to the heart, a call to action in challenging times and an invitation to radically change how we relate to our inner and outer Natures – to see ourselves as kin to all beings."
Diploma & Training Course
International Forest Therapy Guide Diploma
Shinrin Yoku Practitioner Training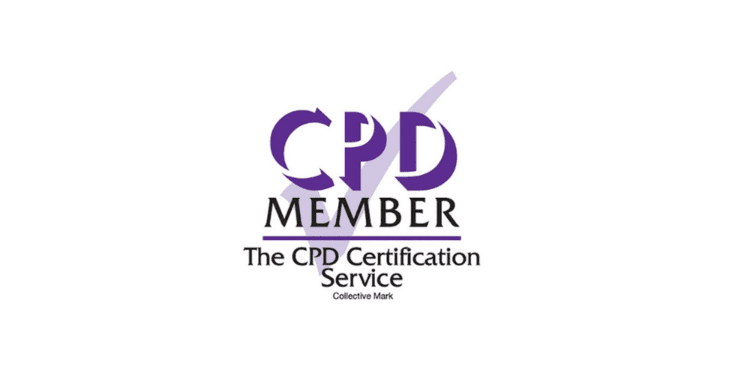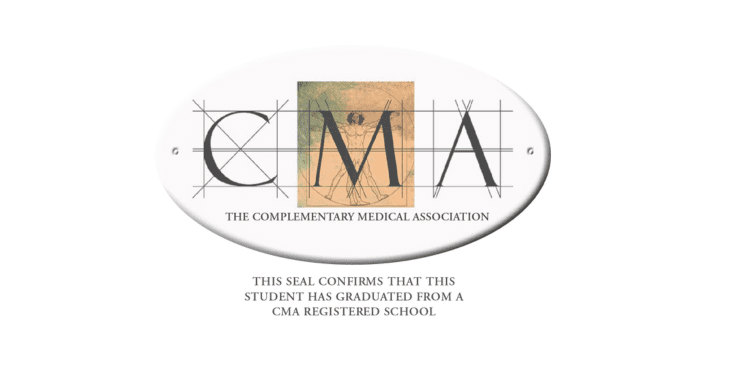 Rituals of re-enchantment
It has become very easy to romanticise our connection to Nature and also our disconnection from Nature. We do know that all is not well, that climate change is now irrefutable. We may feel anxious about an uncertain future or feel powerless to know what we can do as individuals. We are part of a global civilization, and our actions have global consequences.
One of the most powerful things that we can do, alongside our personal efforts to reduce consumption and live sustainably, is to consciously re-animate and re-sacralise our place in Nature. By shifting our focus from over-dependence on technology to slowing down and listening to the natural world, by breathing in sync with the rhythms of the forest we come back home. It's simple and yet profound. Our small, innocent rituals of reconnection are significant, our reciprocity brings harmony to the land, and surprising gifts of serendipity in our other-than-human encounters.
Mary Oliver invites us to acknowledge 'our place in the family of things' and if we can just slow down and sit on the earth, we realise our kinship with all of life from the Cosmos to the micro-organisms around and within us, we are an indistinguishable yet necessary part of the whole, the Earth and the Universe. In this conscious act of connection we only need to allow our bodies to feel, come into the heart, and quieten the febrile mind. Our forest bathing training offers this deepening of connection, of remembering, of our original truth, and the sacredness of all life. If we can passionately share this connection from the heart with others then we can begin to change the world.
You are most welcome to join us.

Our 3 stage Practitioner training has been developed to give participants the key skills and training necessary to start confidently leading Forest Bathing walks, and to build on those skills to complete our International Forest Therapy Diploma.
We do not offer this training online, as we believe that in order to fully embrace the practise of shinrin yoku it is vital to be out in the woods learning from the trees with live in-person training with a teacher.
Somatically feeling and responding to the benefits of Forest bathing and experiential learning is key to integrating and embodying the teaching principles.
Our Practitioner training is accredited by The CMA and CPDuk.
This course is for those who share a passion and curiosity about Nature, and its' healing ways, alongside an interest in supporting others to find their own connection to Nature for health, well-being and personal/spiritual growth.
This is a comprehensive and thorough training programme developed over a 30 year period of working with Psychologists, Counsellors, and Ecotherapy clients and groups within the NHS and other organisations, with the added benefits of the research from Japan into the healing properties of trees.
We believe that the science is an important, but superficial layer of this vast complex relationship which points towards non-duality and layers of consciousness that permeate and animate all of life.

There are no formal entry requirements for this training.
We anticipate that you will share the love of Nature we feel and be drawn towards exploring that relationship in greater depth, discovering how to share that love and knowledge with others.
We encourage diversity from our applicants, and we want to eliminate social barriers to learning or participation.
We support applications from all walks of life – Nature is for everyone.
See our bursary and payment plan options in Terms and Conditions.
Level 1
Basic Practitioner Training
Status: Student Forest Bathing Guide
Nature and Therapy Trainee Certification
A 3 Day in-person training covering all the aspects of forest bathing required to start leading small scale local walks with our support and supervision.                                                                               24 CPD Points
Level 2
Praxis & Mentoring
Status: Forest Bathing Practitioner
Nature and Therapy, CPD and CMA Practitioner Certification
Self-directed learning from Praxis manual with regular supervision and mentoring, peer group meetings and tutorials.
Duration: 1 year. Assessment by portfolio leads to award of FB Practitioner Certification.                                                                                 60 CPD Points
Level 3
Deeper into the Woods
Status: International Forest Therapy Guide
Nature and Therapy, CPD and CMA International Forest Therapy Diploma
A 3 day in-person residential training covering Nature based therapeutic aspects of forest bathing in more depth and detail.        36 CPD Points
This three stage training program will:


Be focussed on experiential learning.



Teach live in-person training for Stage 1 and 3.



Provide you with a clear, progressive learning pathway with accreditation at each step of the way.



Teach you the science and history behind Shinrin-yoku and how to apply it to your walk design and delivery.



Give you the confidence alongside all the basic practical tools like risk assessment, insurance, site choices and sensory exercises to start leading forest bathing walks.



Provide in-depth ongoing support and supervision through our mentoring system, peer meetings, community hub and open, friendly team with accessible contacts. We support each step you take towards leading your first forest bathing walks, and beyond.



Give you an in-depth understanding of key forest bathing concepts such as Embodied Presence, Therapeutic Containment, Biophilia, Ecology, Research, and practical group leadership. Alongside this we weave in elements of oriental and western philosophy, poetry and Nature mystic writing.



give access to our International community hub, with job offers, articles, photos, poems, research, and offers of collaboration. Also includes our resources page with detailed essays on the latest research and developments in Shinrin-yoku.



Provide you with our updated, extensive 80 page manual with many practical resources and templates.
Level 1
Forest Medicine Practitioner Basic training course

A 3 day non-residential, in-person training in the forest, in one of our centres of excellence based in south Devon, northern England or Scotland. See individual course dates for further details.
On successful completion of the Basic training course, you will be awarded our Student certification, which will enable you to start leading low level local walks with our support and guidance.
Access our discounted Student Insurance, Community hub and move on to the Stage 2 Praxis.
Level 1 = 24 CPD points.
The Course fee covers:
Basic training course
Praxis Stage 2
New updated 80 page Guide Manual
Mentoring and supervision process
Membership of the online community resources
3 Day Basic Course Content
The course will cover the following topics
History of Shinrin Yoku and origins
Science and Research – medical implications, and applications.
Philosophy and Ethics – Shinto, Tao, Vedic, Christian, Pagan.
Language and Poetry, Nature Mystics.
How to choreograph your forest bathing walk - manage and lead walks in Nature
What constitutes a good SY walk venue – comparing woodlands.
'Deep forest bathing' how we yearn for connection
Therapeutic benefits of Nature, and limitations
Psychology of Nature Immersion
Forest Bathing and mental health.
Our Spiritual selves and Nature
Reciprocity and completing circles.
Respect and reverence.
Not taking life too seriously! Dance, laugh, sing – enjoy the trees enjoying us.
Tree lore and tree attunement.
Sensory attunement exercises
Insurance, Risk Assessments, permissions, First Aid, remote working practices.
Tree Essential Oils, benefits of Spa treatments
Practicalities
Each day we will be learning from Nature out in the glorious woods and ancient trees of Devon and Dartmoor.
There will be opportunities to swim in the river at lunchtime
Optional barefoot walking and the science of grounding.
Time for stillness and silence, just breathing in the forest.
Practice walk leading within a safe nurturing environment.
Experience how the senses come alive when we engage these deeper forest bathing principles.
Level 2
Praxis & Mentoring
Level 2 Course Content
The Praxis Stage 2 is included within the Initial course fees. It is completed over a period of 1 year from the Basic course.
Students start leading small scale walks and recording evidence in a diary, work through plant studies and essays linked to forest medicine.
Once successfully completed each student has the opportunity to receive their practitioner certification either electronically or by attending our graduation ceremony and party (normally in September in Devon)
The submission media will be agreed with the mentor and can include poems, dance, video, artwork, songs, photos and text.
Assessment is via submission of final portfolio.
Praxis is an opportunity to embed the learning into one's own practice, to reflect on the teachings, consolidate the principles and start walk leading under our guidance.
You will have an allocated trained Mentor who will meet with your cohort 3 times a year for peer supervision, and also arrange 1:1 sessions throughout the year. These will take place over the phone or Zoom. This is all included in your Basic fees.
Level 2 = 60 CPD points.
Benefits of the Praxis & Mentoring course
Greater support for students through supervision and mentoring.
Access to our new online community and resource pages
Reduced rate Insurance
Connection to local practitioners and our international network of over 500 students and graduates.
Referrals for walks locally.
Buddy system
1:1 supervision with Mentor and Stefan.
Progression to the Diploma training.
Access to our masterclass sessions and the archives of previous speakers.
Entry Requirments
Completion of Basic training course
Outdoor first Aid Certificate.
Valid insurance
Level 3
Deeper into the Woods – Advanced Course
This Advanced Training Course follows on from the Basic and Praxis stages and is open to students who have successfully completed both stages and who want to take their practice to a deeper level of understanding and awareness.
This 3 Day residential course offers to deepen our understanding of the therapeutic benefits and modalities of Shinrin-yoku.
We create a unique and closely bonded community living together in a meadow, in the woods and through our open enquiry and the experiences of our walk leading practice explore events and allow that alchemical composting transformation to give rise to new invitations to emerge. We also have music around the fire, wonderful fully catered feasts, night forest bathing, early morning swims in the Dart, dowsing training or Animal assisted therapy lectures, Cacao ceremony, sensory exercises and creative approaches to metaphor and symbol recognition.
Includes dynamic practical assessment leading to the award of: International Forest Therapy Guide Diploma.
Level 3 = 36 CPD points.
Background Information
Deeper into the woods arose out of a need to understand and determine what constitutes the healing and therapeutic power of Nature.
What is Forest Medicine and how does Forest Therapy benefit human health?
Can we define the exact mechanisms at play-How is Nature therapeutic?
What are the boundaries of our roles as Forest Bathing guides
What do we do when stuff comes up, especially if we don't have a counselling type background?
Entry Requirements
This Advanced Training Course follows on from the Basic and Praxis stages and is open to students who have successfully completed both previous stages and who want to take their practice to a deeper level of understanding and awareness.