"When we approach with reverence, great things decide to approach us. 
Our real life comes to the surface and its light awakens the concealed beauty in things. 
When we walk on the earth with reverence, beauty will decide to trust us." 
Come and join us in the beautiful, wild, Devon woods
New 2020 Shinrin Yoku 3 Day Practitioner Training Course
Who is this for?
Individuals and organisations with an interest in exploring the magic of the Forest, and the exciting new science of Shinrin Yoku.
No Formal Qualifications are required but please see entry requirements on our course description page 
This course is for those who wish to deepen their own understanding and relationship with Nature, and the incredible healing benefits of the natural environment.
It is also for those who wish to guide others in the woods, and help people to discover their own connection, and meaning in Nature.
What will you learn?
Combining the practical, spiritual, and ecological; this 3 day experiential training will guide you in the basic principles and practice of Shinrin Yoku to enable you to confidently deliver this process to small groups in different locations.
What is Shinrin Yoku?
Shinrin Yoku literally translates as 'Forest–bathing' and is the practice of immersing yourself in nature to improve your well-being. Shinrin yoku walks tend to be a slow, mindful wander to contemplate nature with all the senses.
The New 3 day training course covers: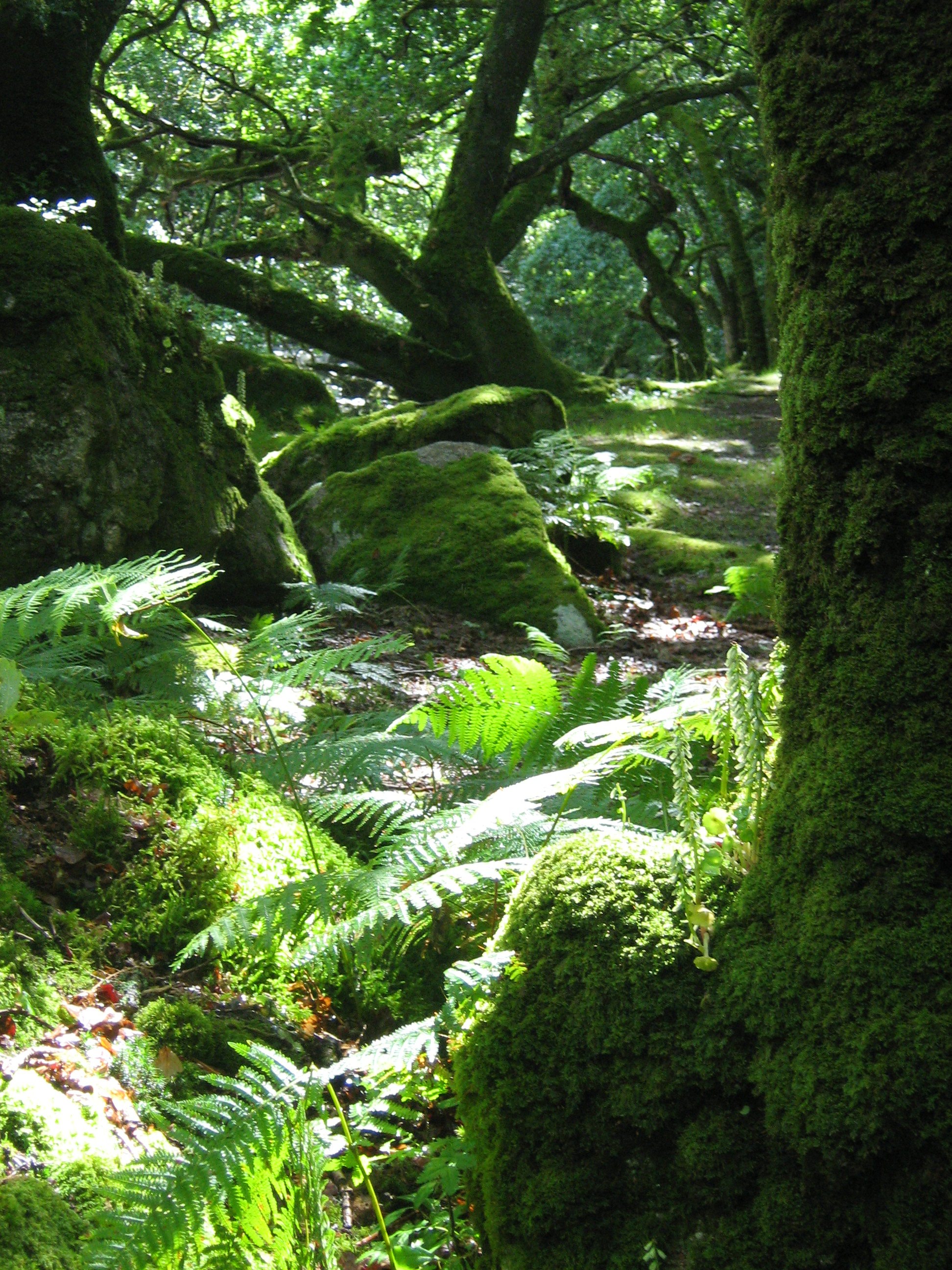 Ancient Woodland, Dartmoor 
We include the mental, emotional and spiritual needs and benefits of connecting to Nature at a deeper level.
The experience of 'awe & wonder' leads to an appreciation of the natural world (and our place within it), and therefore a desire to protect and nurture it, to give something back.
We call this Reciprocity and is part of our ecological heritage and 'belonging'. 
Ecotherapy is this reciprocal healing of the Psyche, through our devotional attention to the rhythms and patterns of Land, Sea and Sky.