"When we approach with reverence, great things decide to approach us.
Our real life comes to the surface and its light awakens the concealed beauty in things.
When we walk on the earth with reverence, beauty will decide to trust us."
John O' Donohue: Beauty: The Invisible Embrace
Becky Brandwood - Cormack
2023-08-15
I enjoyed every moment of this wonderful training, I would highly recommend it. Stefan weaves so much into the 3 days, and I look forward to completing the praxis stage and guiding others in this powerful practice.
The most wonderful training. The course was truly immersive in more ways than I could imagine. Stefan is a very knowledgable and skilled practitioner of what he teaches with care and empathy.
Michelle Hawkins-Collins
2023-05-13
What a special and transformative 3 days on the diploma course. The perfect blend of science, practical experience and natural magic in the most beautiful of settings. I came away feeling equipped to begin running Shinrin Yoku events, motivated to deepen my practice and blessed to have met such wonderful people. If you're even half considering this course, follow that calling, You won't be disappointed!
Ecotherapy with Stefan was an incredibly rewarding experience. I directed our path through the woods from the beginning, this felt nerve wracking at first, however I soon found my confidence and trusted my instincts. I felt incredibly spiritual whilst in the forest, choosing which direction to turn and where to head to came instinctively. I was able to trust my instinct much more in this environment than in other settings. I felt there were signs throughout my experience. I felt completely safe and reassured at all times. Being in nature enabled me to open up quickly, this surprised me. Using nature I was able to visualise a different path, feel the textures and qualities of each component part of my life. Stefan is an intuitive, patient and sensitive man.I thoroughly recommend Stefan and Nature and Therapy. I am hooked and will be booking a session on the South Devon Coast in the not too distant future!!
Absolutely amazing training, Stephan is a well of Knowledge. I learnt so much and am looking forward to the next stages.
I highly recommend the three day Forest Bathing / Shinrin Yoku training course with Stefan. The entire experience was a joy. I learnt so much and it all felt inspiring, informing and uplifting. There was plenty of space and time for discussion and exploration and the design of the course modelled what it is all about; this made for a very grounding experience in the wonderful learning environment of Dartington and Holne woods.
Working with Stefan at Nature and Therapy UK has been a revelation. His knowledge, sensitivity and oneness with nature is truly inspiring. I highly recommend.
Supermagic Coaching
2023-01-06
If you are looking to commence or indeed further your knowledge, understanding and experience of engaging with nature, Nature and Therapy UK could just be the place for you. Stefan will guide you with his wisdom, vast experience, intuitive understanding, kindness and empathy in supporting you with your development of Shinrin Yoku. Whether you are looking to practice informally or professionally, the course will enable you, revitalise you and enliven you to take Shinrin Yoku to wherever you intentionally plan. I have successfully dove-tailed aspects of in into my coaching work though the biggest impact has been on how I now experience nature. I do see and feel my engagement with nature to have evolved to a higher level which feeds my spirituality. Stefan brings such positivity, love and joy to his 'work' which really makes this a stand-out experience on whatever level you choose and whatever your professional circumstances are. I left the course with a much deeper understanding of Shinrin Yoku and through the training, I feel that I have been able to successfully share this with others. I also left the course with such a deep feeling of relaxation; a positively altered state to be sure which of course is one of the benefits of Shinrin Yoku.
Stefan is an extraordinary teacher: resourced, sensitive and generous with his incredible knowledge about nature and wellbeing.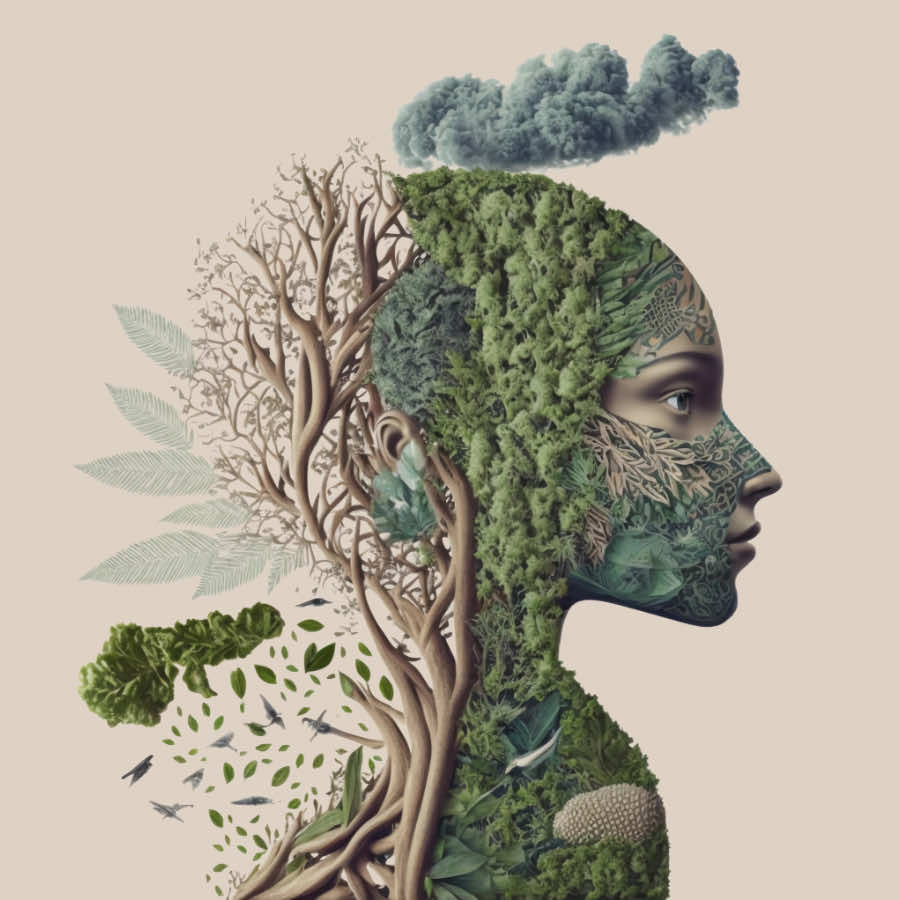 Shinrin-yoku translates from the Japanese as a forest bath or forest shower. I like to translate this term to mean a total full-being immersion in the nurturing qualities of the forest and the trees.
Taking time to relax, surrender, de-armour ourselves and be held by the forest is an unforgettable experience that leaves us feeling softer, clearer, sharper and more grounded.
Engaging our senses teaches us so much about our relationships with life. Research has clearly demonstrated the physiological and psychological benefits of Forest Bathing which include:
Increase in immune function and anti-cancer proteins
Lowered stress hormones and reduction in trauma symptoms
Reduced anxiety, depression, anger and fatigue
Increased metabolism and reduction in metabolic disorders
Decreased insomnia and sleep issues
Reduction of blood pressure and heart rate
Increase in activity of the Parasympathetic Nervous System
Forest Bathing Basic Practitioner Training Course
Non-Residential
Venue: Dartington and Dartmoor, Devon
\

14th-16th April 2024

\

4th - 6th May 2024

\

17th - 19th May 2024

\

25th - 27th May 2024
Residential
New for 2024! Venue: Bala Brook, Devon